PWL kicks off new brand and strategy in visual imagineering and turnkey solutions
Expansion of project division features AR virtual event studios and immersive visual experience designs.
Genk, Belgium, 6th January 2022 – Painting with Light (PWL) announces a complete rebranding with new logo and website to underline its new strategic market approach: www.pwl.be. The event and entertainment industry has been/is being seriously hit by the pandemic, forcing companies to re-invent and reposition themselves. PWL is internationally recognized for its lighting, visual, show and production design expertise. Based on these core competencies, the PWL management deploys a new strategic direction including market diversification, digitization and full turnkey project management for visual experiences.
The team spreads its original activities across live entertainment like musicals, concerts, festivals and TV productions. Some 2021 references include 24 Hour Live, Clouseau Live, the musicals Daens and 40-45, K3 Dreams show, Tomorrowland around the world, Tien Om Te Zien, James De Musical, The Cooke and Verhulst Show, Niels De Stadsbader 'Stronger-concert', DWW showcases with Ed Sheeran and Angèle, and much more.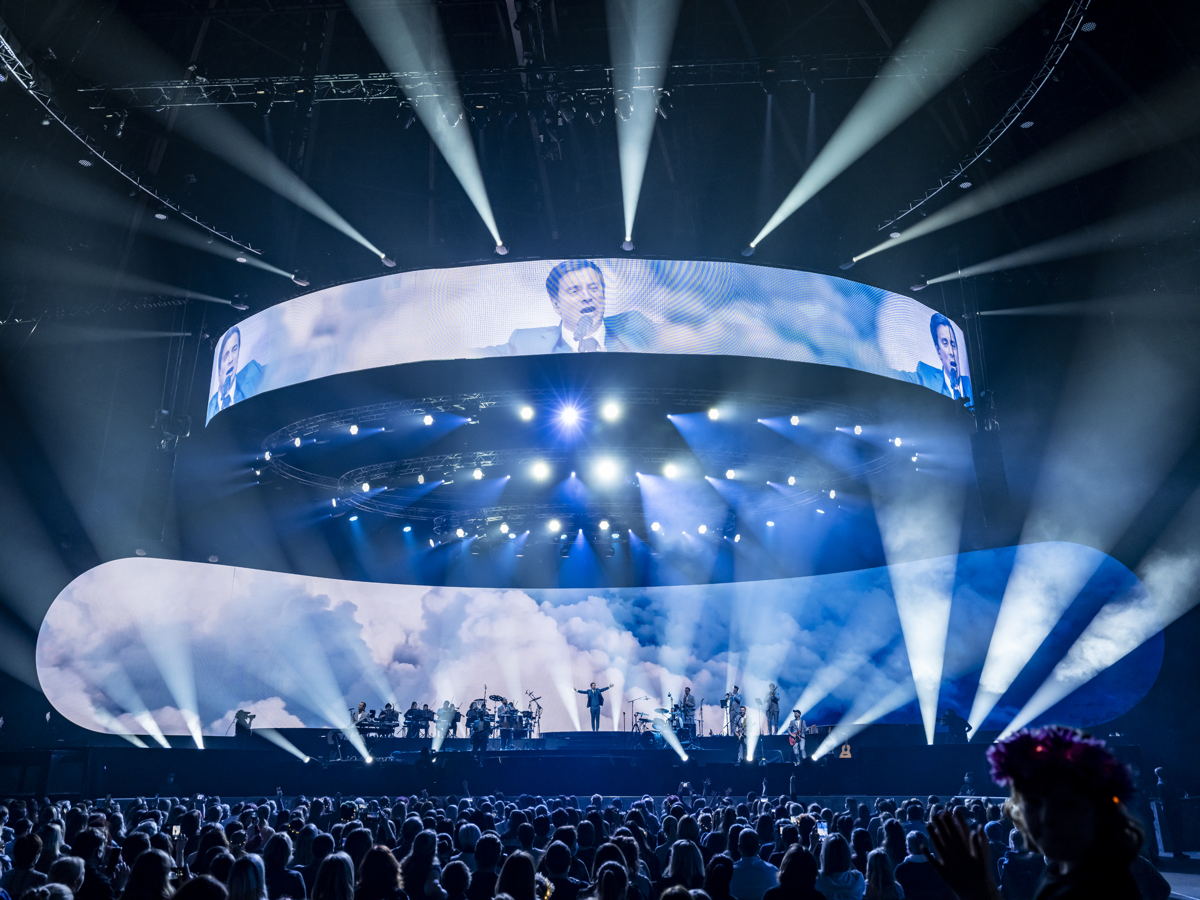 Niels Destadsbader live concert
Luc Peumans, CEO of PWL, explains: "The past few years have challenged us to become even more agile and adapt faster to changing market needs. Our customers are asking for more digital and turnkey solutions, so we broaden our offering in this direction. We successfully turned our rehearsal studio into a chromakey TV studio with augmented reality technologies for virtual events and live broadcasting, extending this towards fully equipped virtual studios for customers or companies at their location. All of this perfectly fits our mission of adding value to customers by creating engaging memories through powerful visual imagineering and sensory emotions."
PWL has increased its team capacity by over 50% with new designers, programmers, project and sales managers to accommodate the growing request for immersive experiences across cities, buildings, churches, shopping malls, tourist destinations, theme parks and events. A few 2021 projects include, amongst others, projection mapping for the Flanders Vaccination Campaign, Winterglow in Bruges, the interactive exhibition The Art Hour in Mechelen (3rdedition), Twilight Land in Genk, interior and exterior lighting for the Borgloon Church, Plopsa Hotel and Plopsaqua Landen and temporary installations at the City Hall and Church of Tienen and the Corda Water tower in Hasselt. The PWL team works closely together with city architects and engineers to deploy video animation, light and sound installations into memorable visitor experiences. View some projects here.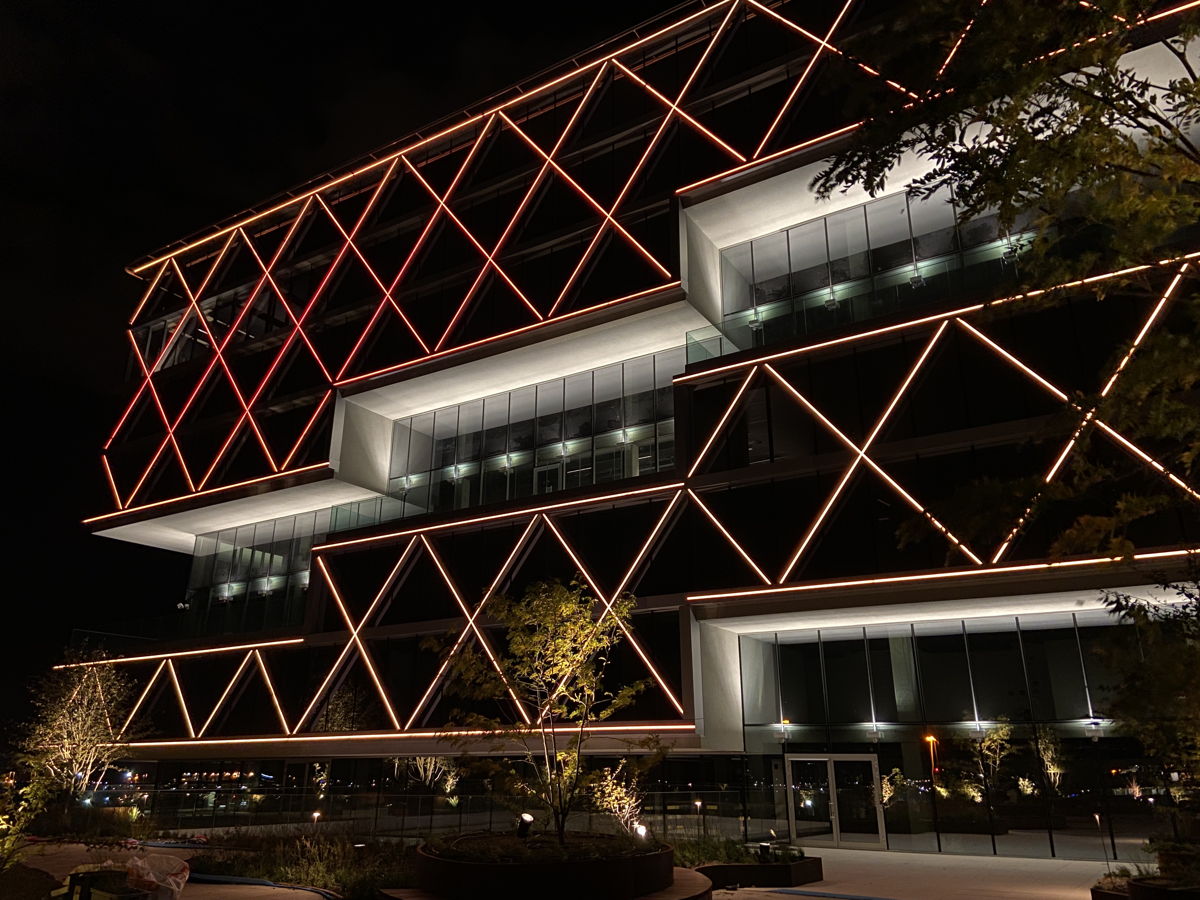 PWC building Brussels
Mix of entertainment and architectural lighting design
PWL's dynamic interdisciplinary mix of entertainment and architectural lighting expertise brings a unique style and approach to turn hotels and corporate buildings into true landmarks. The team designed all lighting concept design for the new PWC (Price Waterhouse Cooper) headquarter in Brussels, commissioned once again by Ghelamco. The façade of this new building with 12 floors and 28.000 m² is a true eye-catching beacon along the Brussels ring. Fully in line with the durable eco-friendly construction and employee-friendly approach of the building, PWL used durable and state of the art light fixtures.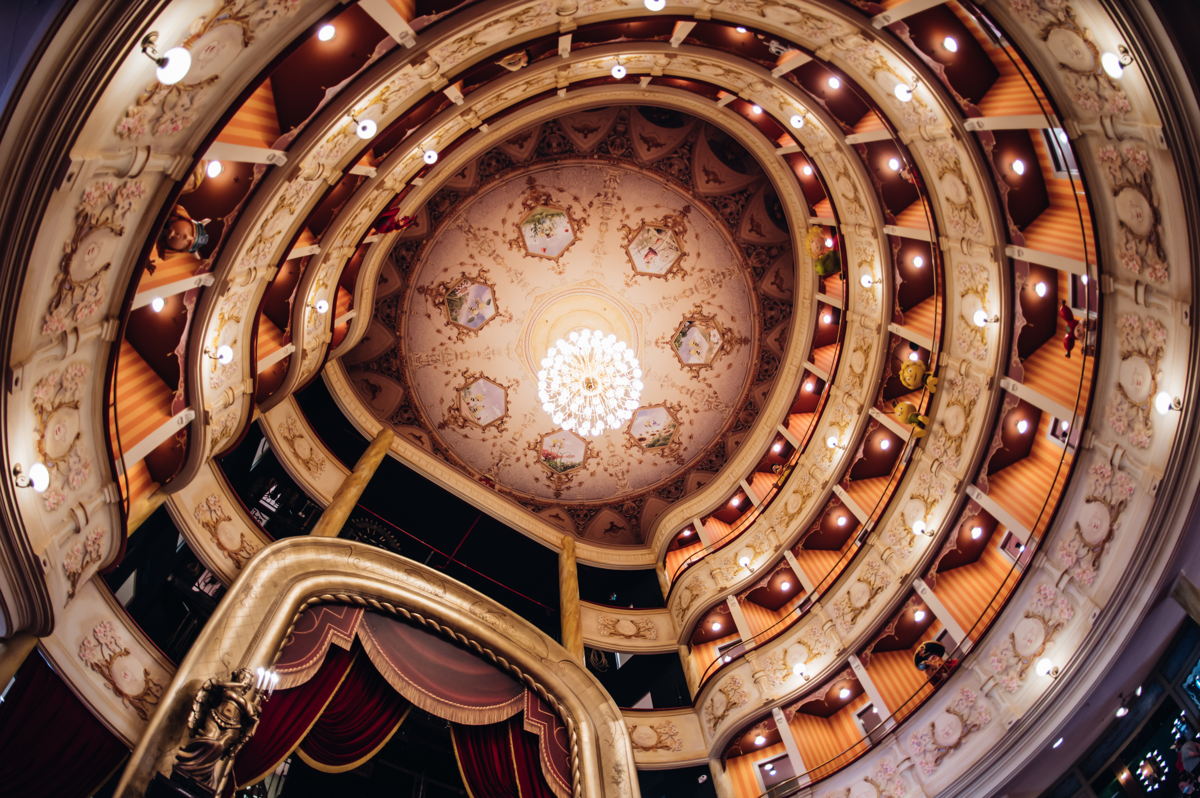 Plopsaland hotel atrium
For Plopsaland Hotel, the park's new flagship property in De Panne, PWL designed a completely integrated all-LED lighting scheme. Lighting of the hotel's facades enhances the magical feel of the building, an eclectic mix of architectural styles including fairy tale castles and exclusive town-house frontages with a grand entrance. The hotel's atrium is a majestic three stories high void overlooked by multiple balconies, with a spectacular central chandelier that adds to the sense of grandeur. Lighting needed to be striking and a visual talking point for which the design demanded a fusion of theatrical, filmic, and practical disciplines.
Luc Peumans concludes: "I am proud and touched that our team, customers and entire entertainment industry have been so resilient, showing so much solidarity, creativity and engagement. We are not there yet but I'm sure we will come out stronger than ever before. Everyone is eager to make people laugh, cry, sing, shout and dance again!"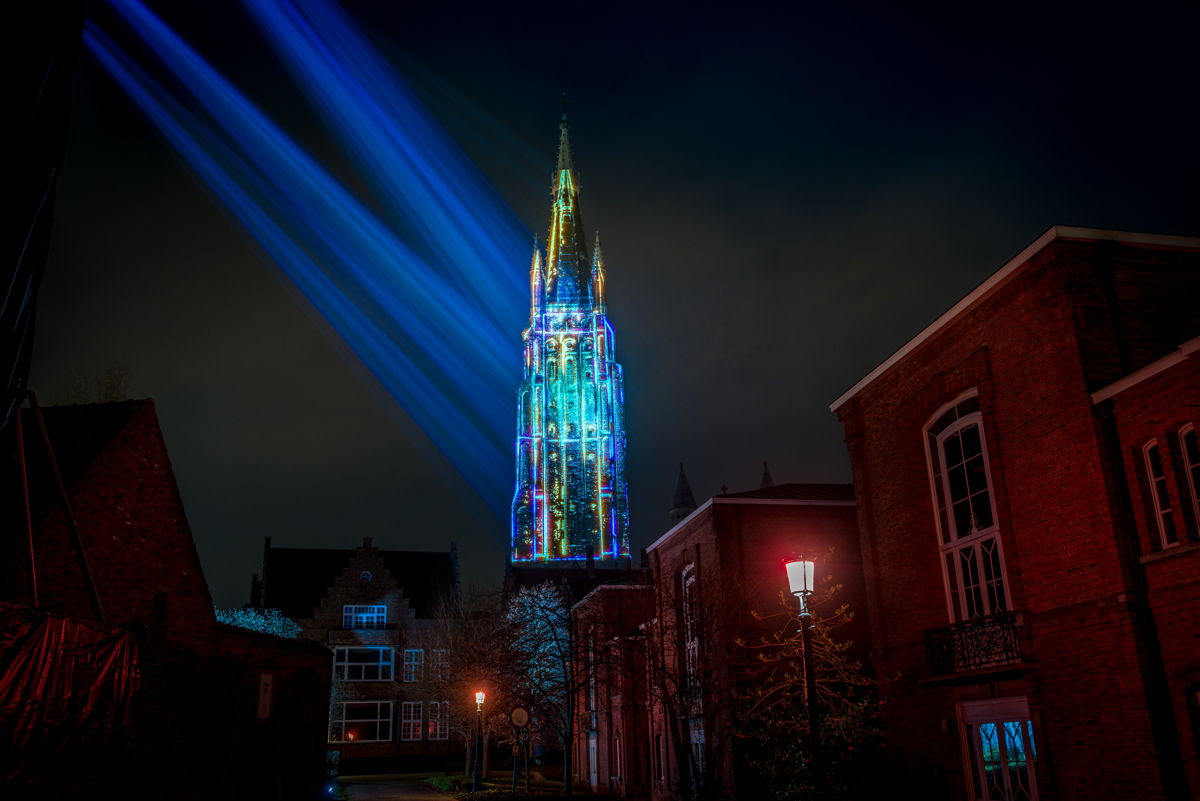 Church of Our Lady Bruges during Winterglow
About PWL
Founded in 1999 by CEO Luc Peumans, PWL is headquartered at C-Mine in Genk, Belgium. The innovative lighting & video design studio has roots in live entertainment, concerts and broadcasting. The company is currently active in entertainment and leisure markets, as well as retail and architectural applications. The specialist team creates compelling experiences through powerful visual imagineering and sensory emotions. The latest innovation is a fully equipped Virtual Event Studio with augmented reality decors and special light & sound for live interactive event recording and broadcasting.
PWL empowers dark rides and theme park attractions with smart light design and technology, including multiple-awarded Basyliszek in Legendia (Poland), Popcorn Revenge at Walibi Belgium, and Plopsaland hotel and waterparks. PWL handles show lighting and video design for musical spectaculars, concerts & festivals, shopping malls, football arenas, monuments & buildings across the globe.
For more information visit www.pwl.be